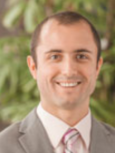 Carlos Villanueva, M.D.
Children's Hospital and Medical Center, Omaha, NE
In addition to general pediatric urology, Dr. Villanueva's areas of clinical interest include minimally invasive surgery, including robotic surgery using the daVinci platform, laparoscopic surgery and endoscopic surgery. In addition, he has interest in hypospadias and kidney stones. One of his research interests is the participation in multicenter clinical trials aimed at answering in a definitive fashion questions relevant to the patients with congenital genitourinary problems.
Dr. Villanueva received his medical degree from Universidad Autonoma de Guadalajara. He completed his Urology residency at UNMC College of Medicine and went on to complete a two year Pediatric Urology fellowship at Children's Medical Center of Dallas/University of Texas Southwestern Medical Center. During his fellowship, he received special training in advanced laparoscopy and robotic surgery for complex genitourinary reconstruction. Dr. Villanueva is an assistant professor of Urologic Surgery at UNMC College of Medicine.
Board Certification
AB Urology (Pediatric Urology)
AB Urology - Urology
Education
Medical School: University Autonoma DeGuadalajara
Fellowship: University of Texas South
Residency: Hospital del Carmen
Residency: Mary Imogene Bassett Hospital
Residency: University of Nebraska Medical Center