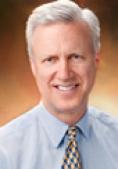 Fetal Surgery Editor
N. Scott Adzick, M.D.
Surgeon-in-Chief
Children's Hospital of Philadelphia, Philadelphia, PA
Founder and Director, Center for Fetal Diagnosis and Treatment
Children's Hospital of Philadelphia, Philadelphia, PA
Overview
A 2-day international symposium sponsored by Children's Hospital of Philadelphia examined innovative advances in the field of hyperinsulinism, including recent genetic breakthroughs and therapeutic innovations. It also featured a mini-symposium that explored the controversies surrounding neonatal hypoglycemia. The purpose of the symposium was to enhance the management skills and practice of endocrinologists, metabolism specialists, neonatologists, surgeons, pathologists, radiologists, geneticists, and nurses, as well as basic scientists interested in islet cell biology. The symposium faculty, leaders in the field of hyperinsulinism and hypoglycemia, presented 25 plenary lectures on all aspects of these disorders.
N. Scott Adzick, M.D., editor of THP Fetal Surgery, presented a lecture entitled Surgery for Hyperinsulinism, which was followed by a panel discussion.
The Hendren Project is honored to present Dr. Adzick's lecture and the panel discussion.
Presentation by N. Scott Adzick, M.D.       Case Presentations & Panel Discussion